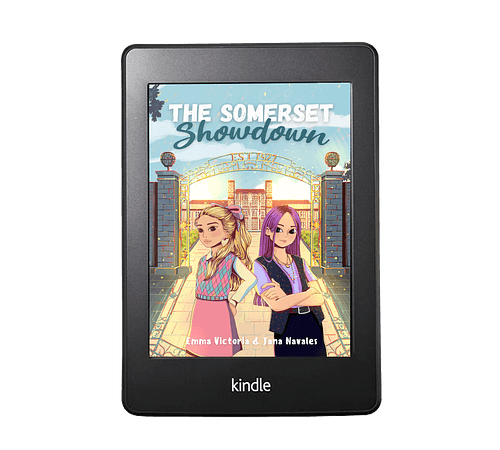 Genre: Contemporary Fiction
Category: Middle Grade
"I smile, because one-of-a-kind is exactly what I'm hoping to be this year. And I'm starting to like purple."
After Violet Lee gets kicked out of her last school for pulling too many pranks, she transfers into the prestigious all-girls boarding school, Somerset Academy, for sixth grade, just hoping for a good school year—good friends, good teachers, and good food.
Jessica Covington—the school's long-reigning queen bee and talent show champion—wants the same exact things. But when the pair decides to compete against each other in the upcoming talent show, they're thrown into a frenzy of prank wars, girl drama, and catfights.
As the events of the story unfold, both girls come face to face with each other and grapple with the decision to remain rivals or come together as friends; they might just have to realize that sometimes, it takes a change in perspective to thrive in a world where there are two sides to every story.